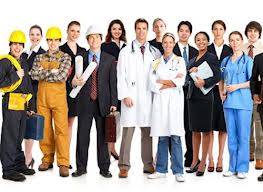 Efficiency and productivity are two of the pillars or most important elements for work and business performance.
Efficiency is defined as the ability to achieve a specific purpose using the best possible means and productivity is understood as the ability of an individual or group of people to perform an assigned task or task per unit of time.
These two highly important elements for an adequate and competitive professional performance have an intrinsic relationship and each one directly affects the other. It is therefore important to know which are the keys that affect them and how to improve them during the process towards a continuous improvement.
In our society there are several myths about success that exert a strong influence on the minds of many people who think in a programmed way according to these models of information losing profitable opportunities and unconsciously self-limiting because they believe they are doing the right things in opportunities and personal accomplishment, family and social fulfillment.
The myths of success are mainly due to old ideas that have been handed down from generation to generation and which, by not questioning and changing them, govern and manipulate the wills of individuals and give no chance to see the opportunities offered by life, which they always do part of a process of change that reigns throughout the universe. Read more
Opportunity and risk are intimately related in any human process that leads to success, and this is part not only in what has to do with economic or professional achievements, but in any field of action that affects the quality of life of man. For many people the opportunity goes unnoticed because the risk entails an adventure and for many it´s a warning of problems and difficulties, which translates into their minds in losses, failures and uncertainty.
And this happens particularly in the economic field where the risk of obtaining a result that few have achieved or should be achieved differently than most people do by social conditioning, is a great challenge and a whole headache for a large majority of people.
As we said in previous articles, opportunities usually do not appear by the way Read more
Believe in what we can not see has always been a challenge to the human nervous system, which is determined to show that what it is detected with the five senses: sight, hearing, touch, taste and smell is the total reality of what exists. But nothing is further from a logical and objective reality.
The total reality is an infinite number of sense impressions and our brain and nervous system are far from having such power of perception and although we can filter a lot of information both consciously and subconsciously, it is still a very simple approach to the myriad of information and interacting elements in the universe both in time and in space.
Believing in what is unseen is not a dreamer, fanatic, naive, ignorant or fetishistic Read more
Time and money are narrowly related in the life of every human being who lives in a modern society across the mutual exchange of his time with products and / or services for money or in a higher degree when already his money obtains for him quality of time, which is the one that a person enjoys to do what he wishes in legal, moral and ethical terms without having to work for earning a living.
It is clear that other beings that inhabit the universe with us, both animate and inanimate like animals, vegetables do not need money as an instrument of exchange of goods and services as they obey other natural order to live. However they are affected by the passage of time so as ourselves they born, grow, reproduce and die. Read more
The human brain evolves with time and especially after its formative stages until age 25 develops unconsciously stiffness and comfort zone in adults.
The stiffness is defined as the measure of resistance that has an adult to change their paradigms or models of habituated thought that has built through repetition of acts and thoughts, tastes, preferences and vivid emotions. And the comfort zone is the mental limit of every person for life events occured according to their mental models developed and acquired.
It is notable the fact that the inflexibility accents or grows in the person in accordance with the years, so that to major age more resistance to change the old ideas or to modify them and yes to preserve and sticking to old patterns of thinking and actions although bad or limited provide an apparent security in accordance with the results Read more
Today as never before in all environments where humans interact with other service culture is necessary. And with this we mean a real sense of delivering the best that is had as a person to help others in a given environment.
The service culture is generally understood as a term relating to a company's sales and customer service. And although the concept has its origin in the business areas of a company, its meaning and application needs goes far beyond its commercial value for a company's revenues.
To start in a company for instance service culture should be present in all processes where human resources are involved because it affects the organizational climate and corporate image of the company both internally and externally. Read more
Overcoming addictions is an ideal for every human being, unfortunately, it is not so easy to do as the mind control that governs and manages them is not a conscious but subconscious or a unconscious process.
Overcoming addictions begins by recognizing although in a conscious manner that it is addicted to any of them, among which there are several examples: alcohol, snuff or cigarette, hallucinogenic drugs, to medical drugs, gambling, sex, food addiction, workaholism, compulsive shopping, pornography, lying, theft, depression, etc.
These are the most common addictions, however any continued behavior that demeans or enslave the human being and affects or affect other becomes an addiction and should be treated before it is too late. Read more
Financial education is a strategic weapon and protection in this time of great change at all levels and especially in economic matters to make money an ally and a reliable worker to provide comfort and tranquility.
Although this we has been said before in a desire of many, have enough financial education to make money a strategic weapon to live a life without economic hardships, in practice very few do it or they get  it along life. And so it is regrettable to see how many people waste their money little or a lot and get to the elderly without enough money to live for at least the commodity basket and almost without health, time and mental faculties to fend for themselves.
The statistic on the economic performance of those between twenty-five and sixty-five years is not at all encouraging: from a hundred people men and women who start working at twenty-five and reach the age of sixty five we have than: Read more
Mind like body needs food often but this requires appropriate information that strengthen, nurture and develop to live and to produce abundant fruit, which is known as adequate mental diet.
In our society the concept of mental suitable diet does not exist as such and the persons are left to choose in agreement to their level of education, expectations before life and free will that information serves or does not serve them to develop in a positive, mediocre or negative way as human beings.
The food of the mind is the information coming to it through different channels: pictures, sounds and even sensory impressions such as taste, touch and emotion.
The information problem is that the effect that it provides is more than 95% through subconscious thoughts, intense emotions and repeated acts developing Read more