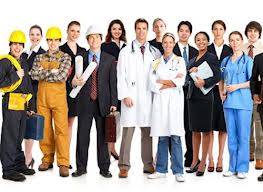 Efficiency and productivity are two of the pillars or most important elements for work and business performance.
Efficiency is defined as the ability to achieve a specific purpose using the best possible means and productivity is understood as the ability of an individual or group of people to perform an assigned task or task per unit of time.
These two highly important elements for an adequate and competitive professional performance have an intrinsic relationship and each one directly affects the other. It is therefore important to know which are the keys that affect them and how to improve them during the process towards a continuous improvement.
Creativity is definitely the main quality and condition to break habitual patterns in life that limit the results and the right that every human being has to live a quality life and make significant contributions to society.
Creativity requires above all the willingness to innovate, either to improve what already works to bring it to new levels of performance or invent new processes, products or services to meet personal and social needs unmet.
Unfortunately, our modern society has such a level of distractions, established routines and obligations for a normal person's that creativity is a difficult mental condition to practice and implement frequently.
Every day there are situations that require us to be creative and break established patterns. From simple situations such as Read more
Teamwork is the hallmark of any successful company and is the modus operandi between friends looking for the benefit of the group or organization above personal interests.
Teamwork is not limited only to business or economic interests, families, nonprofit organizations, relief agencies, religious and charitable organizations or surveillance also use it with great success.
Being a man sociable by nature is understood that teamwork should be very common and accepted. However it is not so, for the Traditional Education is oriented to be competitive, independent and to do self-sufficient individuals who can work best solitary or being part of a hierarchical and bureaucratic organization as those companies that still prevail in traditional style. Read more
Risk is implicit in almost all human activity, profession or vocation and daily life represents a real risk to our body and our brain to survive.
Risk is defined as the set of all variables that cannot be known or expected in a given event and for which either there is a probability and a strategy to confront and successfully overcome it, or it will have to face a material or personnel loss that will teach a new lesson through an unknown experience.
Often risk is so big in some situations in life especially unexpected, there is not even a certain way of responding to it and have to rely on intuition, the capacity for abstraction of ideas, spiritual help and experience of a similar event to recognize the road and find a solution.
Risk is part of all the events that occur with physical bodies in space and it is not unique to humans, animals are also Read more
Meditation is an ancient technique based on a constant breathing pattern through a sound known as primordial sound that concentrates the mind and prevents dispersion thoughts for a perfect rest of mind, body and spirit.
Meditation is also particularly known in the West as the "fourth state of consciousness" and that every human being experiences in order:
1. Waking state : that is the normal state of a person when he is not asleep, and which dominate the beta brain waves that are oscillating sine waves more often.
2. Unconscious Idle state : that is normal sleep for 6 or more hours, where the body and brain repair their worn parts in living every day. In the beta waves also predominate although with less frequency and Deltha waves, the latter only when the person enters the sleep period. Read more