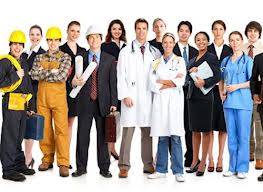 Efficiency and productivity are two of the pillars or most important elements for work and business performance.
Efficiency is defined as the ability to achieve a specific purpose using the best possible means and productivity is understood as the ability of an individual or group of people to perform an assigned task or task per unit of time.
These two highly important elements for an adequate and competitive professional performance have an intrinsic relationship and each one directly affects the other. It is therefore important to know which are the keys that affect them and how to improve them during the process towards a continuous improvement.
Within the Customer Service area of the companies, there is a division in charge of dealing with the Petitions, Complaints and Claims of the customers and is responsible for generating in large part the loyalty of the target market, causing sales to generate added value by connecting the buyer closely with the products and services offered by the company.
From our own experience, many companies have yielded important positions in the market due to an negelct in this division of the Customer Service area and know that these faults committed with their buyers represent very valuable human and economic losses.
We will start from a series of basic premises that define the importance of taking care of the PPC Petitions, Complaints and Claims of the clients as they represent Read more
Opportunity and risk are intimately related in any human process that leads to success, and this is part not only in what has to do with economic or professional achievements, but in any field of action that affects the quality of life of man. For many people the opportunity goes unnoticed because the risk entails an adventure and for many it´s a warning of problems and difficulties, which translates into their minds in losses, failures and uncertainty.
And this happens particularly in the economic field where the risk of obtaining a result that few have achieved or should be achieved differently than most people do by social conditioning, is a great challenge and a whole headache for a large majority of people.
As we said in previous articles, opportunities usually do not appear by the way Read more
Time and money are narrowly related in the life of every human being who lives in a modern society across the mutual exchange of his time with products and / or services for money or in a higher degree when already his money obtains for him quality of time, which is the one that a person enjoys to do what he wishes in legal, moral and ethical terms without having to work for earning a living.
It is clear that other beings that inhabit the universe with us, both animate and inanimate like animals, vegetables do not need money as an instrument of exchange of goods and services as they obey other natural order to live. However they are affected by the passage of time so as ourselves they born, grow, reproduce and die. Read more
For humans in dealing with the defeats and failures is generally not a simple or easy matter. Despite all the work that positive thinking can develop in the minds and hearts of those who are tested on their projects and ambitions.
This is mainly due to losses and failures are part of a series of tests in a sometimes uncertain universe since it has an unknown number of possible variants which show weaknesses in people or sudden and unknown changes that seem to stifle the good intentions that they have at any given time.
But those who make an anchor of positive thinking to solve the hard times are far better equipped than those who do not use it because this approach provides greater tranquility and less wear during the process. Read more
Today as never before in all environments where humans interact with other service culture is necessary. And with this we mean a real sense of delivering the best that is had as a person to help others in a given environment.
The service culture is generally understood as a term relating to a company's sales and customer service. And although the concept has its origin in the business areas of a company, its meaning and application needs goes far beyond its commercial value for a company's revenues.
To start in a company for instance service culture should be present in all processes where human resources are involved because it affects the organizational climate and corporate image of the company both internally and externally. Read more
Financial education is a strategic weapon and protection in this time of great change at all levels and especially in economic matters to make money an ally and a reliable worker to provide comfort and tranquility.
Although this we has been said before in a desire of many, have enough financial education to make money a strategic weapon to live a life without economic hardships, in practice very few do it or they get  it along life. And so it is regrettable to see how many people waste their money little or a lot and get to the elderly without enough money to live for at least the commodity basket and almost without health, time and mental faculties to fend for themselves.
The statistic on the economic performance of those between twenty-five and sixty-five years is not at all encouraging: from a hundred people men and women who start working at twenty-five and reach the age of sixty five we have than: Read more
For many people luck and success are part of a favorable or appropiate nature of events to achieve certain goals or lifestyle.
For others on the other hand luck and success are two different terms since in the first one it gives priority to the random and in the second one on the other hand there is the conscious programming, the preparation and the experience as preponderant factors to achieve it.
Luck is meant for a large majority of people as the succession of unplanned or controlled favorable events to achieve a goal or retain certain lifestyle. Especially when it has to do with the economic field.
However luck view from this kind of definition also involves to obtain favorable events in the various fields of life: personal, family, social and in all interactions with the Read more
Teamwork is the hallmark of any successful company and is the modus operandi between friends looking for the benefit of the group or organization above personal interests.
Teamwork is not limited only to business or economic interests, families, nonprofit organizations, relief agencies, religious and charitable organizations or surveillance also use it with great success.
Being a man sociable by nature is understood that teamwork should be very common and accepted. However it is not so, for the Traditional Education is oriented to be competitive, independent and to do self-sufficient individuals who can work best solitary or being part of a hierarchical and bureaucratic organization as those companies that still prevail in traditional style. Read more
The power of choice is the great power that we human beings have over other creatures that inhabit the same universe as animals and plants to orient our lives toward a personal, spiritual or material particular purpose.
But the power of choice remains unchanged through life since it becomes over the years in a program or pattern of automatic answers, practiced and received either consciously or unconsciously.
No doubt the choice is a concept that goes hand in hand with the decision because while the election is a choice given preference, the decision is the internal force that dictates which is the chosen path.
The choice is part of all daily human activities on four aspects or areas in which we live: spiritual, mental, physical and emotional. And as we have said generally it is conditional based or elected by induced mental programming. Read more