FutureNet is the first global Social Network to share its profits with its members and stand out as the most solid and profitable and fastest growing business opportunity within this great online advertising market. Read more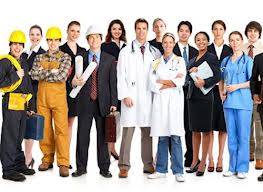 Efficiency and productivity are two of the pillars or most important elements for work and business performance.
Efficiency is defined as the ability to achieve a specific purpose using the best possible means and productivity is understood as the ability of an individual or group of people to perform an assigned task or task per unit of time.
These two highly important elements for an adequate and competitive professional performance have an intrinsic relationship and each one directly affects the other. It is therefore important to know which are the keys that affect them and how to improve them during the process towards a continuous improvement.
As we have said in different articles, multilevel businesses are the fastest, most effective and economic way to create wealth and economic freedom. Understanding economic freedom in having a constant passive income and not having to rely on a job or a slave business to live and even more to achieve a different lifestyle to which one are accustomed.
However in multilevel businesses there are a number of very important conditions that should not be overlooked in order to create a lasting business over time, and that guarantee the launch of the networker and its team before starting work or efforts, not to have to face disastrous losses of time and money when these conditions are omitted voluntarily or involuntarily. Read more
In our society there are several myths about success that exert a strong influence on the minds of many people who think in a programmed way according to these models of information losing profitable opportunities and unconsciously self-limiting because they believe they are doing the right things in opportunities and personal accomplishment, family and social fulfillment.
The myths of success are mainly due to old ideas that have been handed down from generation to generation and which, by not questioning and changing them, govern and manipulate the wills of individuals and give no chance to see the opportunities offered by life, which they always do part of a process of change that reigns throughout the universe. Read more
Believe in what we can not see has always been a challenge to the human nervous system, which is determined to show that what it is detected with the five senses: sight, hearing, touch, taste and smell is the total reality of what exists. But nothing is further from a logical and objective reality.
The total reality is an infinite number of sense impressions and our brain and nervous system are far from having such power of perception and although we can filter a lot of information both consciously and subconsciously, it is still a very simple approach to the myriad of information and interacting elements in the universe both in time and in space.
Believing in what is unseen is not a dreamer, fanatic, naive, ignorant or fetishistic Read more
Time and money are narrowly related in the life of every human being who lives in a modern society across the mutual exchange of his time with products and / or services for money or in a higher degree when already his money obtains for him quality of time, which is the one that a person enjoys to do what he wishes in legal, moral and ethical terms without having to work for earning a living.
It is clear that other beings that inhabit the universe with us, both animate and inanimate like animals, vegetables do not need money as an instrument of exchange of goods and services as they obey other natural order to live. However they are affected by the passage of time so as ourselves they born, grow, reproduce and die. Read more
The human brain evolves with time and especially after its formative stages until age 25 develops unconsciously stiffness and comfort zone in adults.
The stiffness is defined as the measure of resistance that has an adult to change their paradigms or models of habituated thought that has built through repetition of acts and thoughts, tastes, preferences and vivid emotions. And the comfort zone is the mental limit of every person for life events occured according to their mental models developed and acquired.
It is notable the fact that the inflexibility accents or grows in the person in accordance with the years, so that to major age more resistance to change the old ideas or to modify them and yes to preserve and sticking to old patterns of thinking and actions although bad or limited provide an apparent security in accordance with the results Read more
Compassionate capitalism is the synthesis of the ideals of communism where the correct distribution of wealth was intended but under the principles of work, taking opportunities and fair economic reward.
Not to give away markets or commodities for family baskets in order to favor a particular electorate as they have mistakenly made great communist dictatorships in the world who keep their people in poverty and mental misery, while their leaders squander wealth, resources and assets that belong to the people and must be placed at their service.
And multilevel business are the ideal vehicle where compassionate capitalism was founded on four principles outlined below and that have changed, change and will change many lives. These principles were exposed by Rich de Vos co-founder of Amway Corporation one of the most important MLM companies and with more transcendence in the concept of conpassionate capitalism and multilevel business.
Watch this video before continuing:
Compassionate capitalism is defined as "the equal access of each person to unlimited economic growth opportunities and that helps other people within the same process to achieve among all personal and group rewards".
These principles are:
1. Freedom
The greatest good that human beings possess after four wealths given by the Creator: spiritual, mental, emotional and physical is the freedom to live a full life and provide the existence of meaning in each of these four areas under an attitude and responsible commitment.
Unfortunately in a traditional context of work-employment or business we cannot speak of freedom because the time is mortgaged either for an employer who says what to do, when, how and for how long or for a traditional business in what the owner or propietor must be present to make his business work or function properly.
Multilevel businesses instead build a residual income that allows the business owner in the medium and long term to have a virtually self-sufficient business ,as the company that supports it has production systems, support and training and economic performance does not depend mostly upon what he does but of a whole group that grows over time, maximizing time and utilities.
2. Reward
All people work for money, but only if you work in order to pay basic expenses of a house to live with or without family, life becomes very dull and boring. For people who wants more in life this provide a healthy ambition to improve their quality of life without going over the rights that others have.
In multilevel business economic rewards are unlimited and only are limited by the ability to work in a group that between grows more wealth produce for all its members.
However, these rewards are only proportional to the effort and work of each person while helping yourself and others build their business and is not a gift that creates dependency and poverty as they wanted to make the intended communism in the world but failed miserably as it is shown in all countries that tried or have tried to implement this failed economic model.
3. Recognition
Outside the financial rewards another no less important and longed in every human being is to get recognition for what he does, and this is perhaps one of the most misunderstood aspects and despised by a savage capitalist society that what cares and stimulates is the economic production and wasteful consumption in consumers.
In normal work environments companies and businesses, there is little or no recognition to the hard work of the faithful and dedicated employees and instead of thanking and stand out their efforts and contributions, they are required to do higher production quotas each time and make them see that they give served well everyone if they have their work because others can be behind their position.
On the other hand in multilevel business the recognition is to another price, abundant and without envy, fears or rivalries of the partners or networkers because everyone gains his admiration and respect to himself for the work and the desire to help others to obtain achievements to improve their quality of life.
It is also important to emphasize that in multilevel business the structure is flat and there is no hierarchy levels of leadership and therefore there are no bosses to obey by fear. Everyone is part of a volunteer army and the teachings of the leaders are by example, the charisma and the results they have and transmit, not for convenience or servility as happen in many traditional companies on the part of many employees to avoid to be dismissed.
4. Hope
When a life is lived without dreams and without possibilities to meet them because it is part of a traditional capitalist system that favors a few ones and has many in economic needs, then the hope is extinguished and a sad and aimless life is lived.
Moreover for many people who have great work experience and skills but have a certain age they are rejected by companies and the traditional labor market who prefer to employ young inexperienced people to exploit them in their desire to succeed and gain experience.
Well, in multilevel business like no other business there is nothing of this and there is hope for the future for young, mature and old, regardless of race, creed, social status or education. The important thing is to have a burning desire to change their current economic situation and the humility to learn from those who have the results in hand but want to share and help with their teachings to those willing to make a serious commitment towards their new future.
And this perhaps is the most important factor that makes it so pleasant to work in multilevel business, knowing that there is hope and the future is as broad as dreams because incomes are not limited, it goes for a way of life slightly common and impossible to manage in the employments and traditional business and we do part of an equipment that wants to see us triumph and do not save efforts in helping ourselves to achieve it.
To these four factors it joins the fact that in this type of business to construct compassionate capitalism exists the great advantage of choosing counselors who are persons who have big economic results in the same business and who are ready to share their knowledge and experience to be imitated, equalized and often overcomed.
In summary compassionate capitalism it is now a reality through its main business multilevel agent and together have changed the economic history of millions of people around the world and will continue in many more lives for those who have a burning desire to change their current economic situation and the will to learn, grow and change.
Here are some practical suggestions to form part of the culture of compassionate capitalism:
We were born in a culture which has given more importance to education and specialization instead of service. And therefore erroneously we had believed that many years studying and climbing the corporate ladder of a company is the only way to have a prosperous economic life. But nothing further than that.
Conditions have changed, we are now in the information age and the multilevel is the best structure to grow and break all kinds of economic barriers without privileges, influences and titles that answer more to a conception of a development model of the antiquated industrial era .
The principle of solidarity capitalism is people helping people to help themselves. So do not expect major economic changes in your life if you do not help others first.
Compassionate capitalism is one of the few economic models who do a real social sustainable development, balanced without clientelism and false promises that are never fulfilled.
Freedom, rewards, recognition and hope are the main pillars of compassionate capitalism which communism could never match. Therefore appreciate these advantages and blessings, and do not expect to find them in the traditional academic, economic and labor system. It is unique for multilevel business.
Get trained with the best recommended resources to succeed in compassionate capitalism within the multilevel business.
Join from now to any or to our better economic MLM opportunity from in which you count with a serious and committed team with an experience of over fifteen years to form winning teams in multilevel business.
For best results in practice and expand the concepts seen in this article on "Multilevel business and Compassionate Capitalism" know and use our:
Recommended Resource:
Greate Busisness Opportunity with FutureNet – Click Here
Join today to the best business opportunity throughout the virtual multilevel industry, with the stronger, profitable and high profile recognized worldwide company that more millionaires are doing today!
*Suscribe to our Free Newsletter*
Financial education is a strategic weapon and protection in this time of great change at all levels and especially in economic matters to make money an ally and a reliable worker to provide comfort and tranquility.
Although this we has been said before in a desire of many, have enough financial education to make money a strategic weapon to live a life without economic hardships, in practice very few do it or they get  it along life. And so it is regrettable to see how many people waste their money little or a lot and get to the elderly without enough money to live for at least the commodity basket and almost without health, time and mental faculties to fend for themselves.
The statistic on the economic performance of those between twenty-five and sixty-five years is not at all encouraging: from a hundred people men and women who start working at twenty-five and reach the age of sixty five we have than: Read more
Mind like body needs food often but this requires appropriate information that strengthen, nurture and develop to live and to produce abundant fruit, which is known as adequate mental diet.
In our society the concept of mental suitable diet does not exist as such and the persons are left to choose in agreement to their level of education, expectations before life and free will that information serves or does not serve them to develop in a positive, mediocre or negative way as human beings.
The food of the mind is the information coming to it through different channels: pictures, sounds and even sensory impressions such as taste, touch and emotion.
The information problem is that the effect that it provides is more than 95% through subconscious thoughts, intense emotions and repeated acts developing Read more